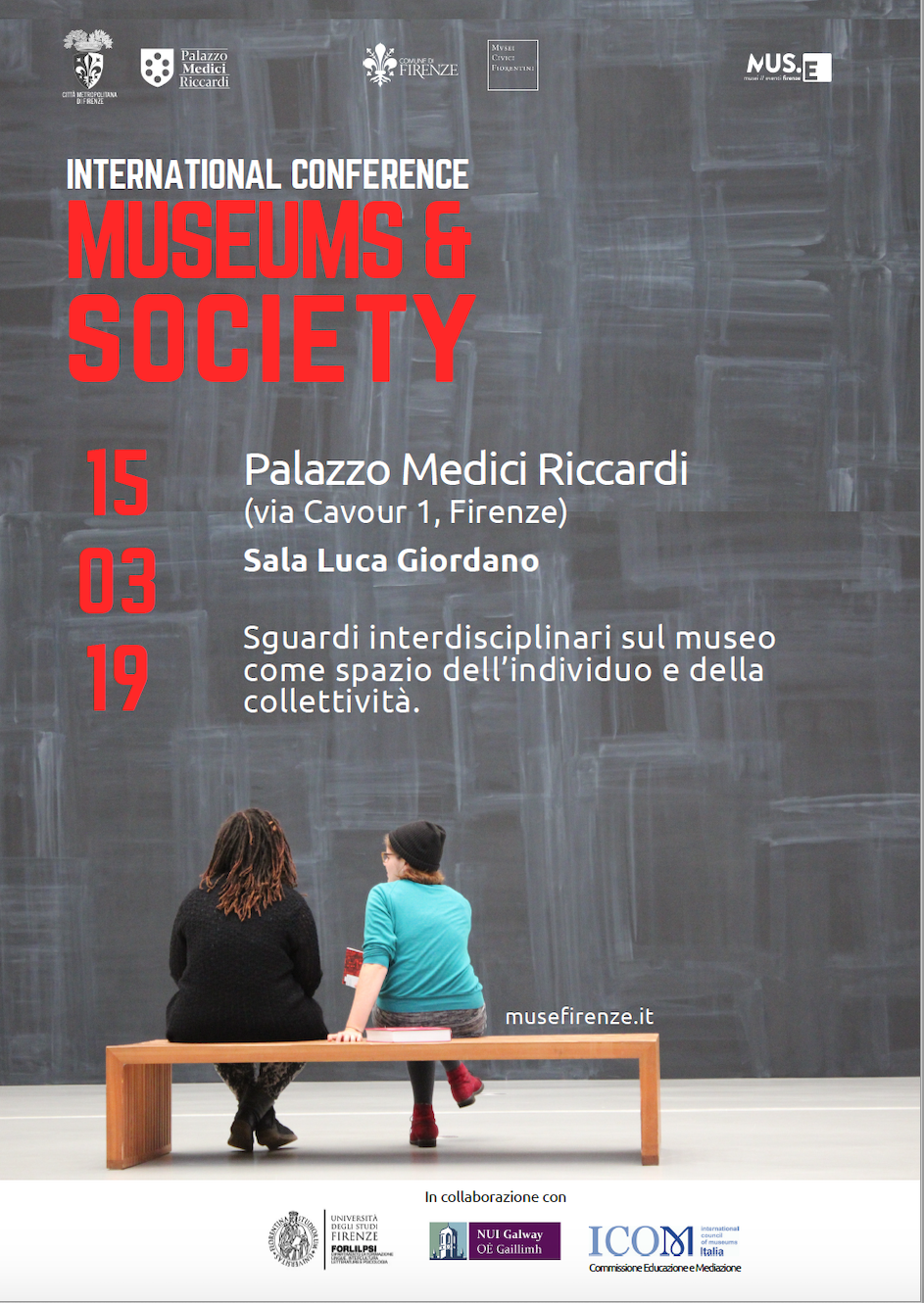 We are pleased to announce the conference 'Museums and Society' which will be held  on 15th March at Palazzo Medici Riccardi in Florence.
Speakers include Paolo Bartoloni, National University of Ireland – Galway; Salvatore Colazzo, Università del Salento; Pietro Clemente, già Università degli Studi di Firenze; Vittorio Iervese, Università degli Studi di Modena e Reggio Emilia; W. J. T. Mitchell, University of Chicago; Federico Vercellone, Università degli Studi di Torino.
Please find an Italian description of the event, as well as details of the programme and registration here.